25 years already!
25 years that we've been striving to create the finest luxury leather products. To celebrate this special quarter-century, Lucrin has designed an exclusive line of bags inspired by the Haute Maroquinerie - the L25. This is an exclusive limited edition in authentic calf leather numbered from 1 to 25. This premium collection is a sumptuous marriage between the Lucrin DNA and Contemporary Fashion - Refined, Lustrous and Unisex. Attention to detail, perfect hand stitching, painted edges, hidden magnets - no excess, but just enough for a sublime line of luxury leathercraft creations.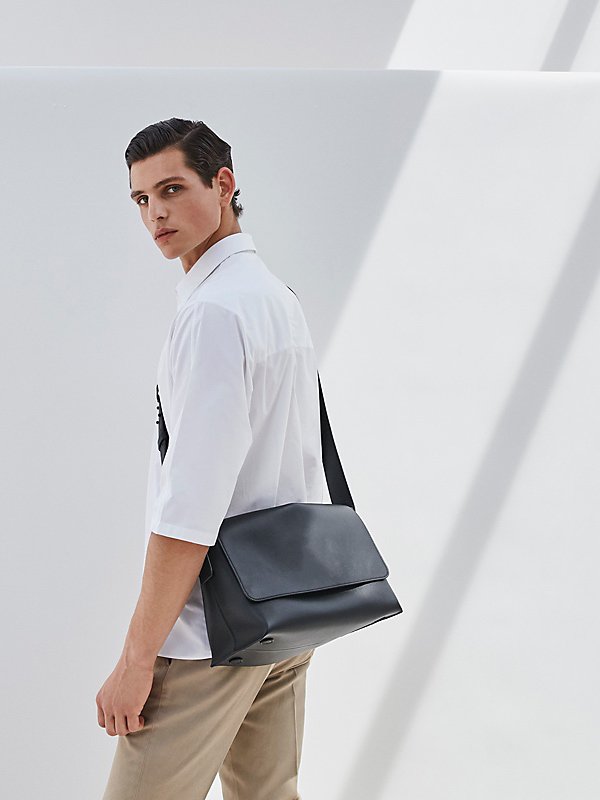 Flap Bag L25
Sumptuous curves and design make this flap bag an absolute winner. Made in authentic premium leather by the world's finest, this bag comes with a flap closure equipped with leather covered magnets. A large flat pocket on the rear side of the fashion bag allows you to slip in your on-the-go accessories. You also a great deal of well-thought compartments inside the bag for your daily essentials.
Buy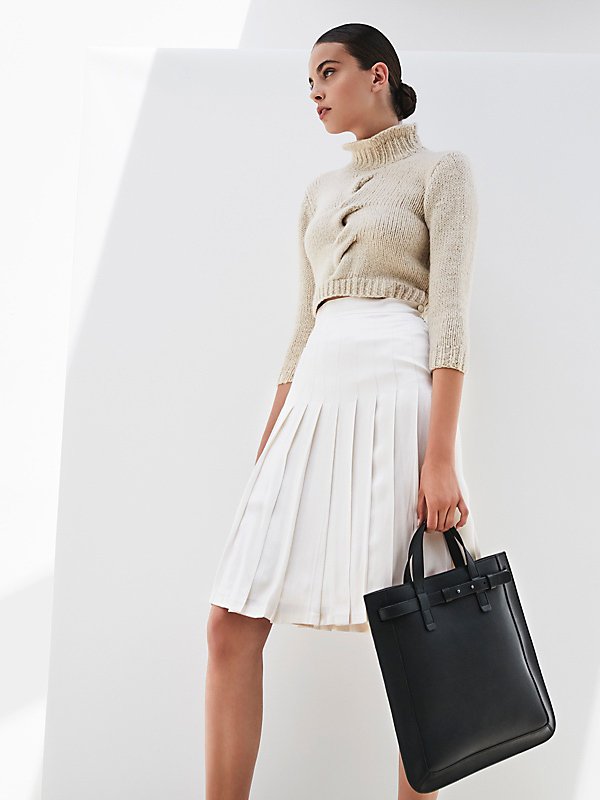 L25 Tote Bag
Finally, we have got a tote bag that totally stands out from the rest - the one by Lucrin. Refined, modern and original this leather tote bag of the L25 Collection bears no gusset and can be carried on the shoulder thanks to its removable shoulder strap.
Buy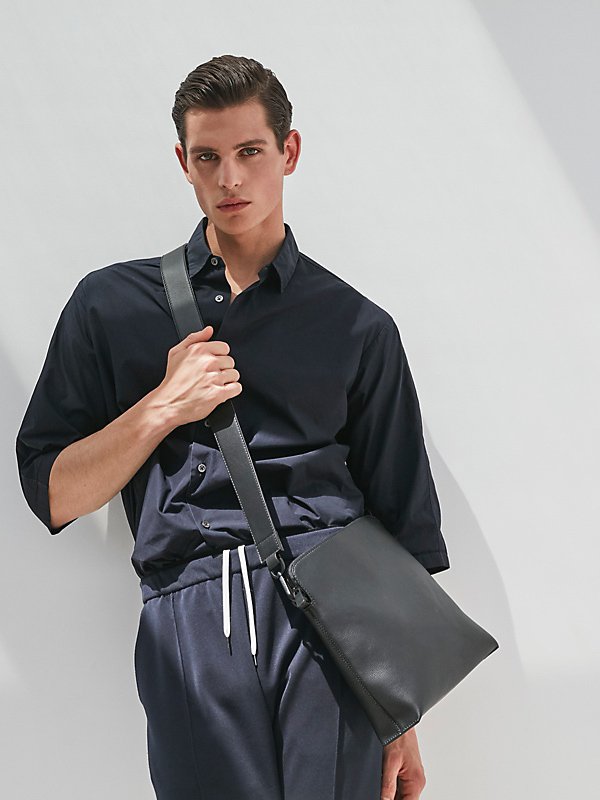 L25 Messenger Bag
The messenger bag of the L25 collection has a slightly triangular shape that makes it stand out from the rest. Suitable for both genders, this crossbody bag is made in the finest leather around and comes with enough room for your daily essentials: phone, wallet, and so on.
Buy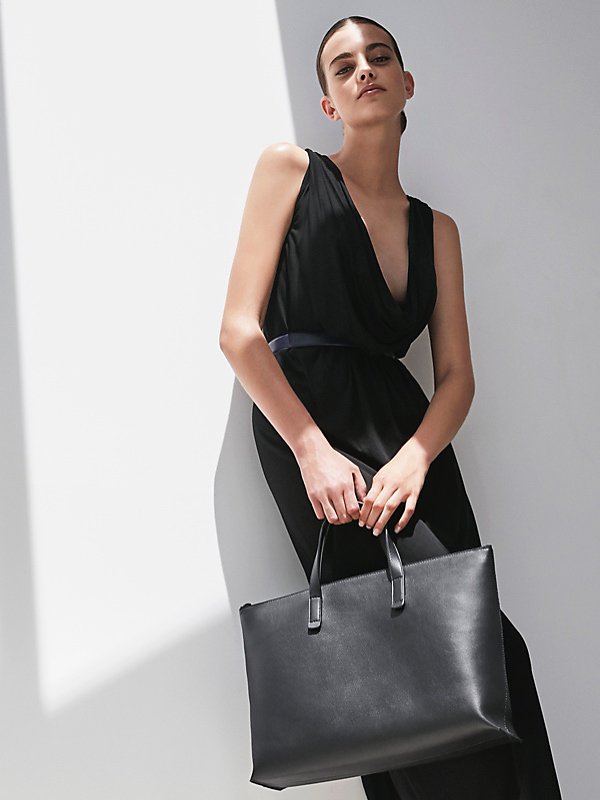 Handbag Tote L25
This handbag has been designed with sumptuous curves and sublime finishing for the classy folks out there. Coming with a relatively large volume, this leather bag has enough features to carry the everyday essentials.
Buy
Laptop Bag L25
This laptop bag hails from the L25 Collection and is one of the most sought-after bags for the gents and ladies alike. Ideal to carry a laptop of up to 15 inches, it also has enough room for your work folio and daily essentials. Delivered with an adjustable strap, you can choose the way you want to carry it: in hand or on the shoulder.
Buy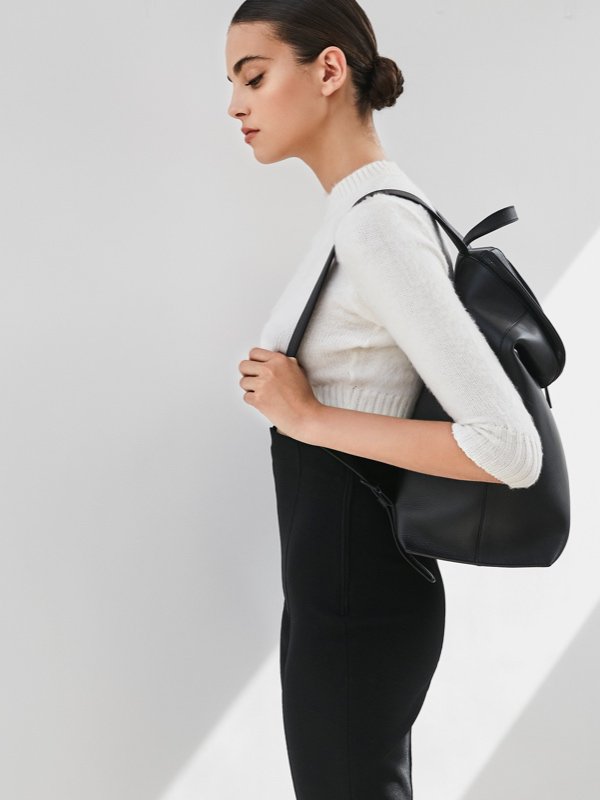 L25 Backpack
Really original in terms of design and looks, this modern backpack of the L25 collection by Lucrin, is made in leather for the modern adventurers who want to stand out. This leather rucksack or haversack as some call it, has an intelligent magnets system that allows you to reduce (or increase) the volume of the bag if needs be.
Buy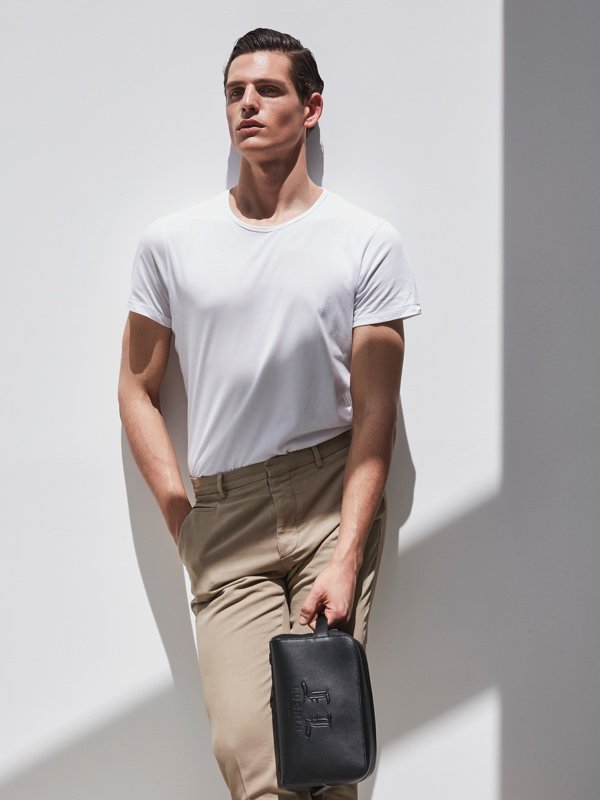 Travel Toiletry Bag L25
Designed with a massive enough volume to carry all you need for your trips, this beautiful travel toiletry bag is a sure bet. Elegant and trendy, this leather dopp kit can also be used as a cosmetic bag for ladies or mens toiletry bag. Many carry this as a small leather bag or travel kit for men & women, especially thanks to sleek handle on the side.
Buy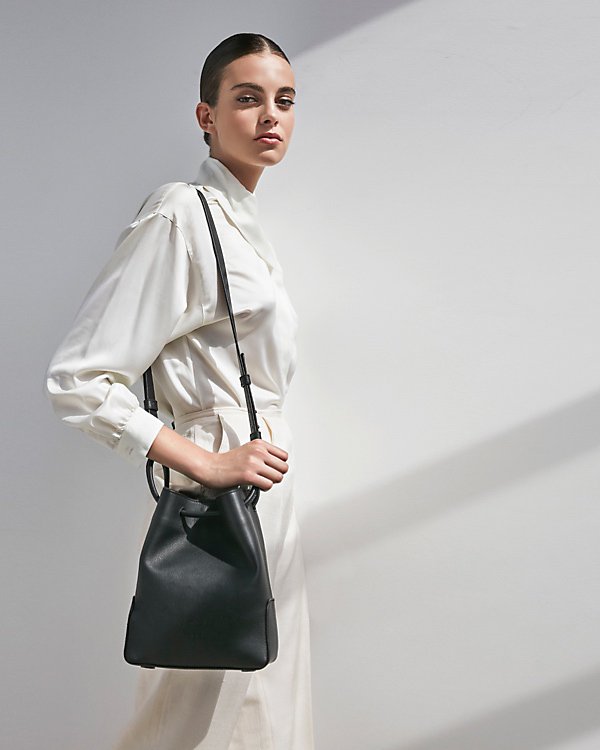 L25 Bucket Bag
This leather bucket bag made by our finest designers is the perfect example of a ladies bag filled with great features and absolute elegance. You can carry it in hand or on the shoulder, and its generous volume makes it the ideal bag for your daily outings and errands.
Buy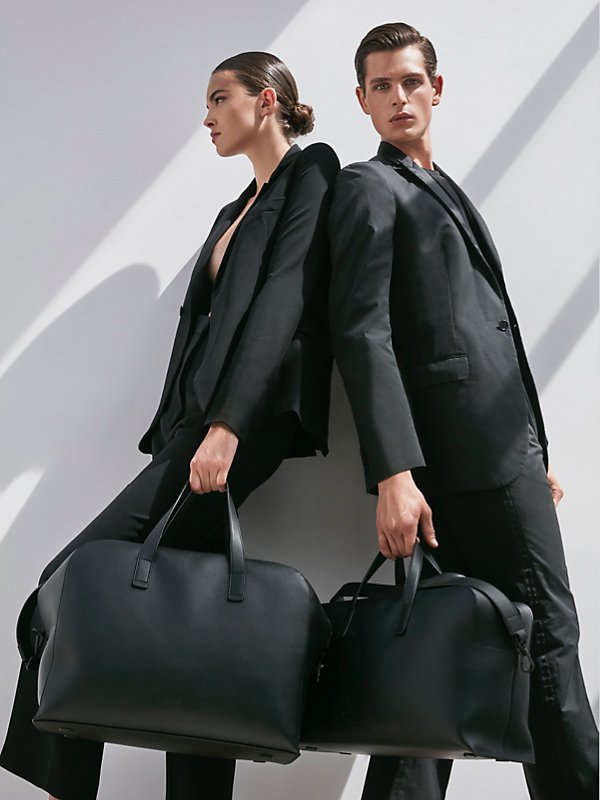 L25 Travel Bags
These leather travel bags are large enough to contain all you need when you are traveling. The 24-hour weekender is perfect to carry as a cabin bag on your flight. Travel with style & comfort with these luxury leather holdalls.
Buy Cabin Bag
Buy Travel Bag

An exclusive design that merges the first and the current LUCRIN logo.
The Lining
A high-end cotton lining in a sensual garnet red shade - the same as the dust bag. All the interior pockets are of the same quality as the leather used for the exterior. The customary label is replaced by a card holder, engraved and numbered accordingly.
View the whole collection