Tote Bags
Here is our sumptuous collection of handbags and shoulder bags for women. Take your pick among a line of shoulder handbags design styles, made in varying high-end materials. These designer handbags for women come in either canvas or authentic leather, and each of these fashion bags can be customised with the unique engraving of your name for instance.
Travel Bags
Each trip has its own bag - this is a regular practice of many. Relative to the amount of time you are travelling, Lucrin proposes different bags to fit your change of clothes. Light but solid, designed for business trips or holiday travels, this collection will please everybody, even the most sophisticated ones, especially thanks to the materials used for this type of product.
Mini Bags
Lucrin Geneva's edit of Mini Bags showcases all of your favorite pieces and iconic silhouettes - just smaller and cuter. This collection of petite accessories is ideal for all fashionistas with a penchant for the minimalism lifestyle. Invest in a custom Mini Bag and edit down your essentials to the few that truly matter.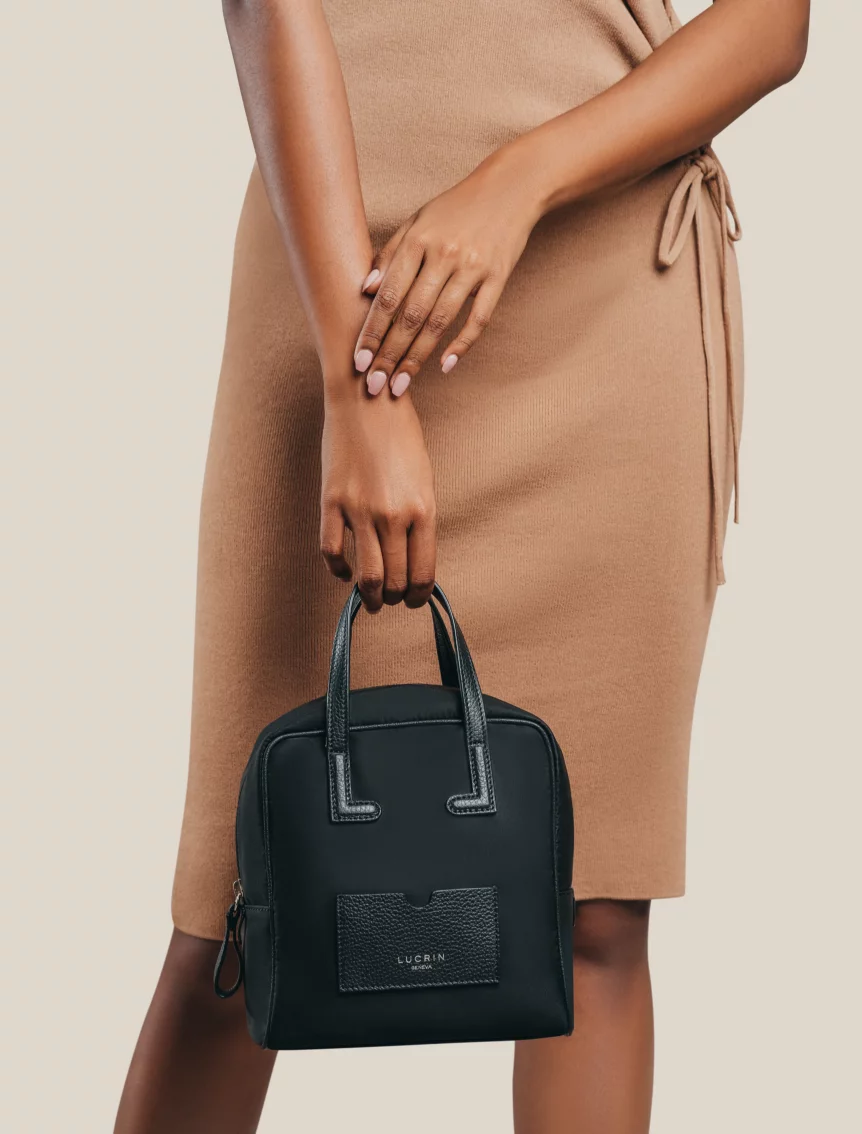 Business Bags
Lucrin Geneva's collection of customizable leather business bags offers an unmatched combination of style, comfort, and practicality. A reminiscence of classic suitcases, our briefcases, and laptop bags come in structured silhouettes and with refined leather handles, straps, and metallic detailing.