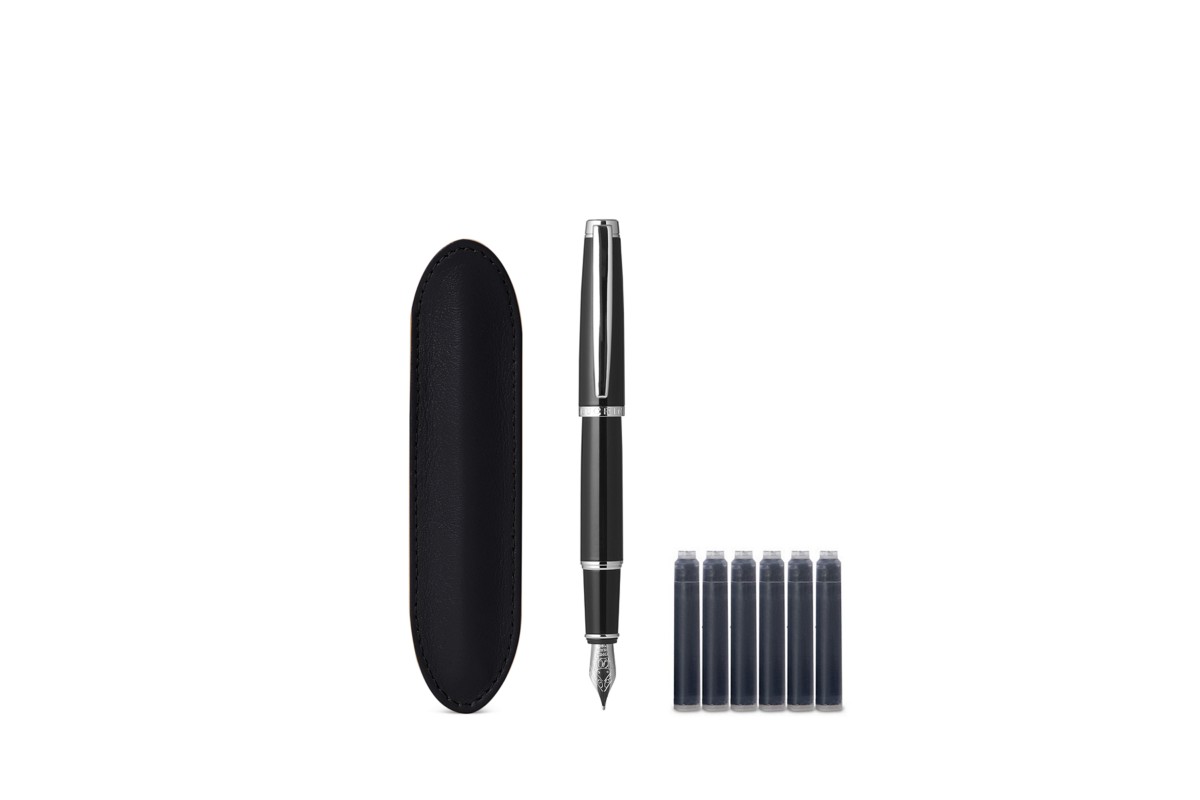 Product Details
This Mini Fountain Pen by LUCRIN Geneva will glide effortlessly across your crisp paper to give you the ultimate joy of writing. Crafted with exquisite attention to detail, this small pen's brass barrel has been intricately coated in blue lacquer for a formal and chic look. Its small, lightweight and compact size allow you to easily carry this pen in your shirt's pocket, in a small clutch bag or even in your document holder. Moreover, it is also the ideal writing instrument for frequent travellers who always need a pen at hand. Elegantly shaped in a smaller format, its fine nib allows you to smoothly glide on paper for neat and versatile writing making it a fine addition to any bureau and collection. Even better, it comes in a customisable leather sleeve for more sophistication and protection.
Specifications
Delivered with 6 additional refill cartridges Ref: RST0011
Delivered with a complimentary black case.
Pen Material: Brass
Packaging
At LUCRIN Geneva, we protect our handcrafted leather products with cotton bags that mirror their quality. An eco-friendly and reusable alternative that is not only protective but also highly versatile.

Minimal packaging
Recyclable and reusable
Organic raw materials
Low environmental impact
What sets us apart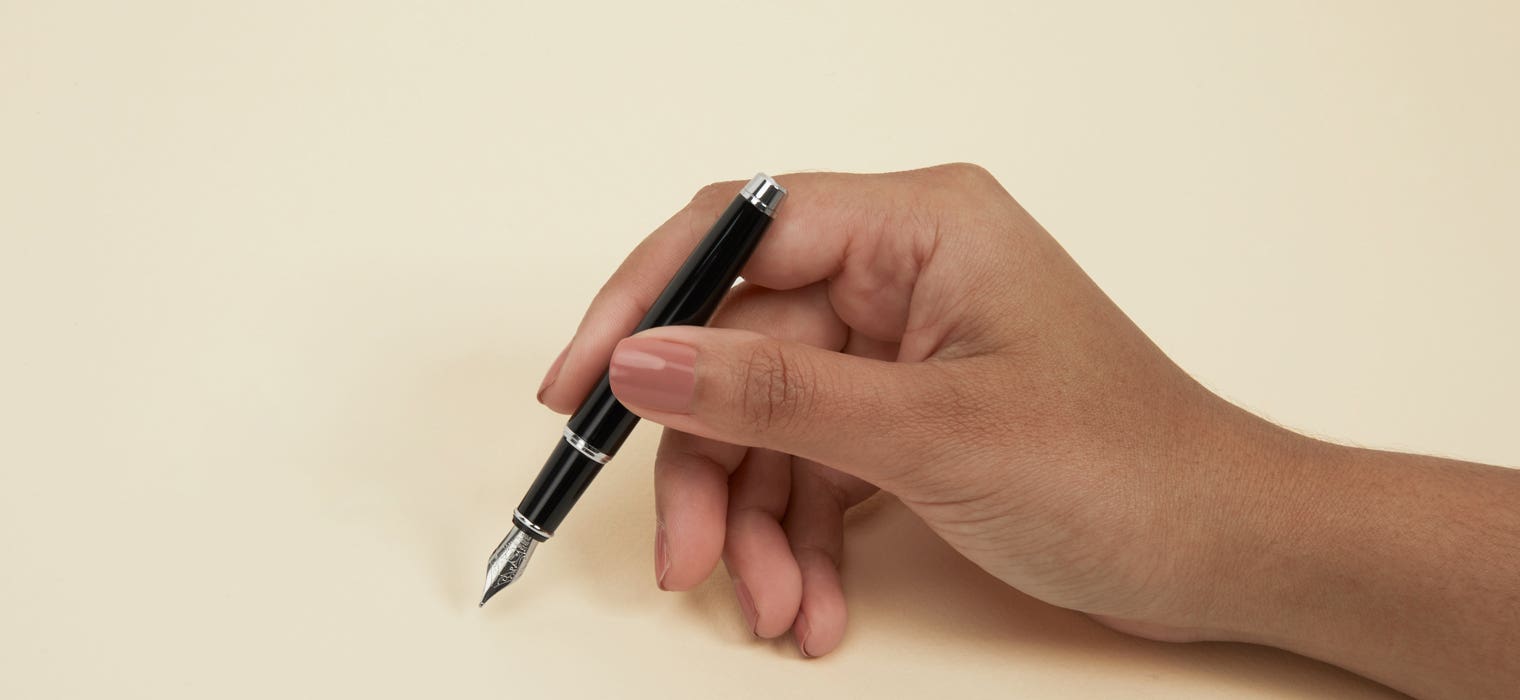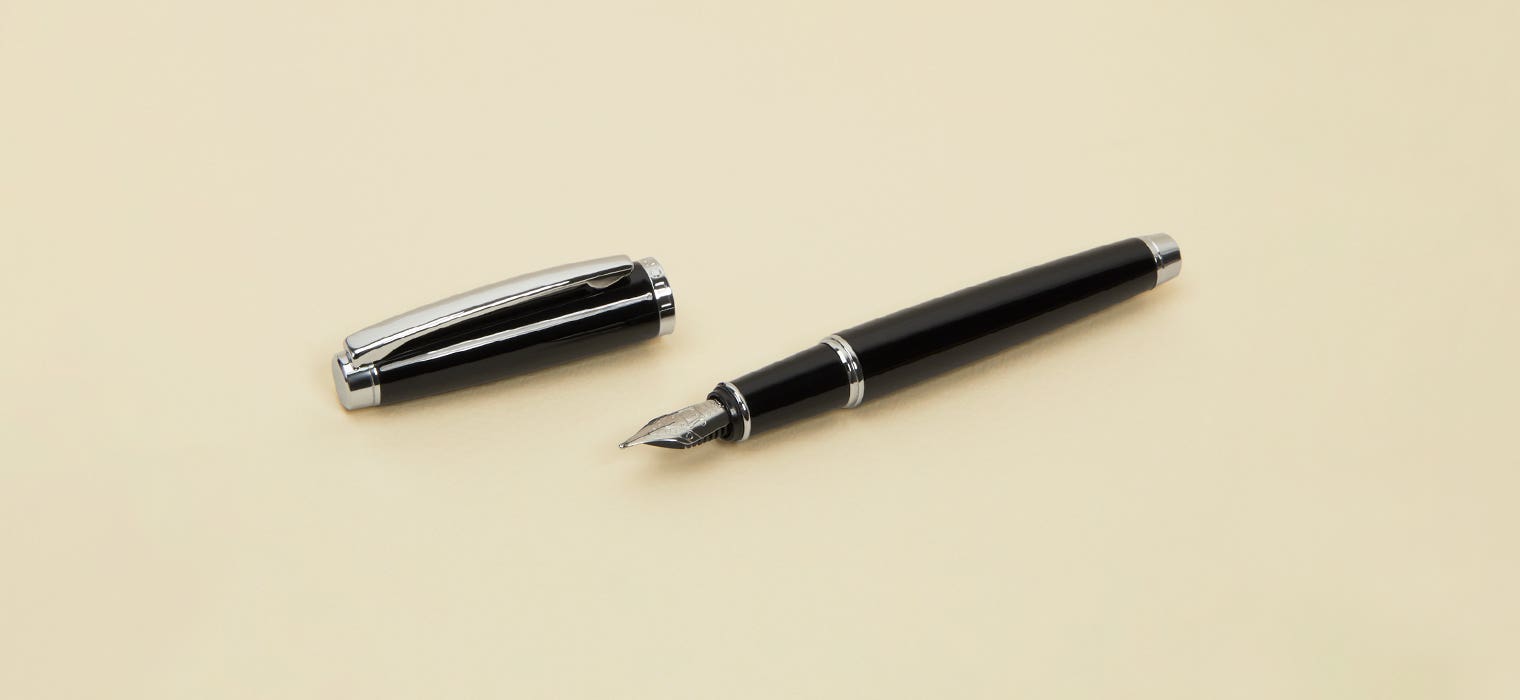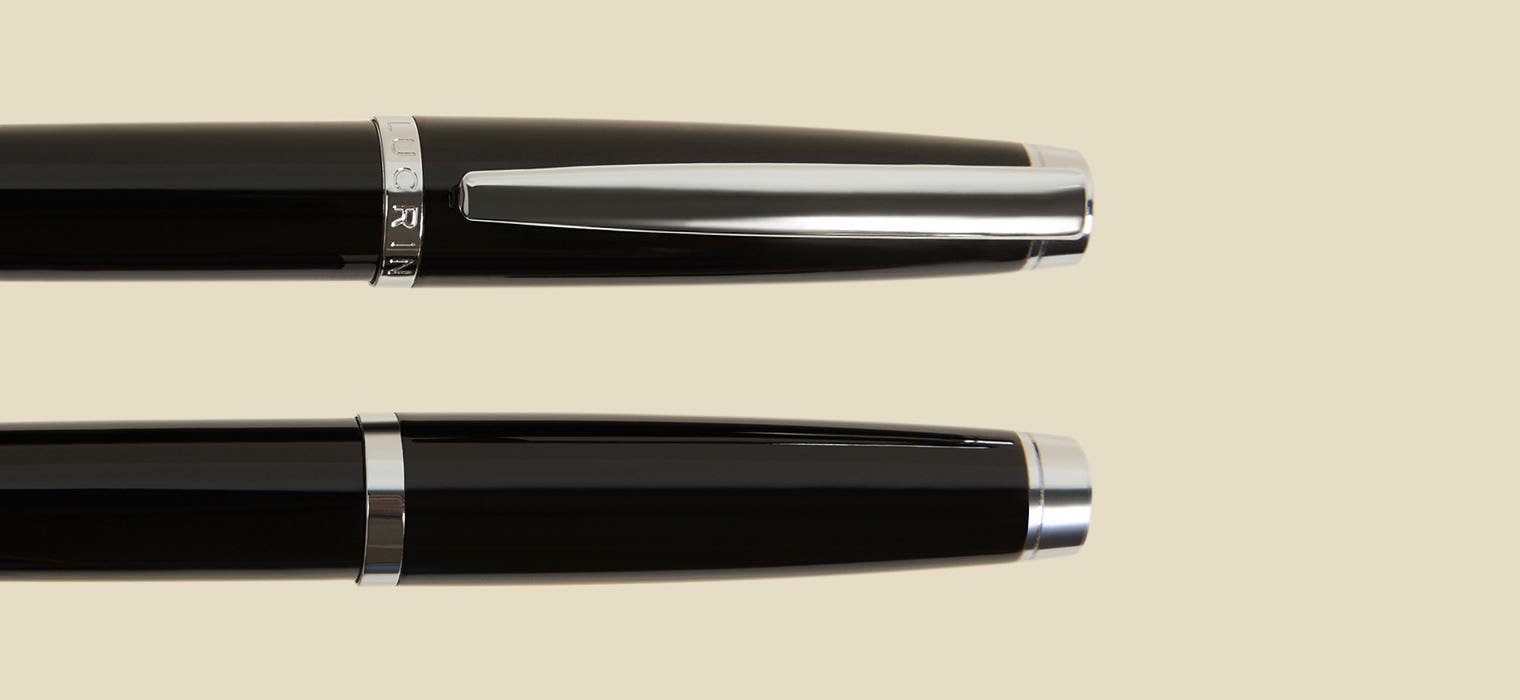 LIFESTYLE