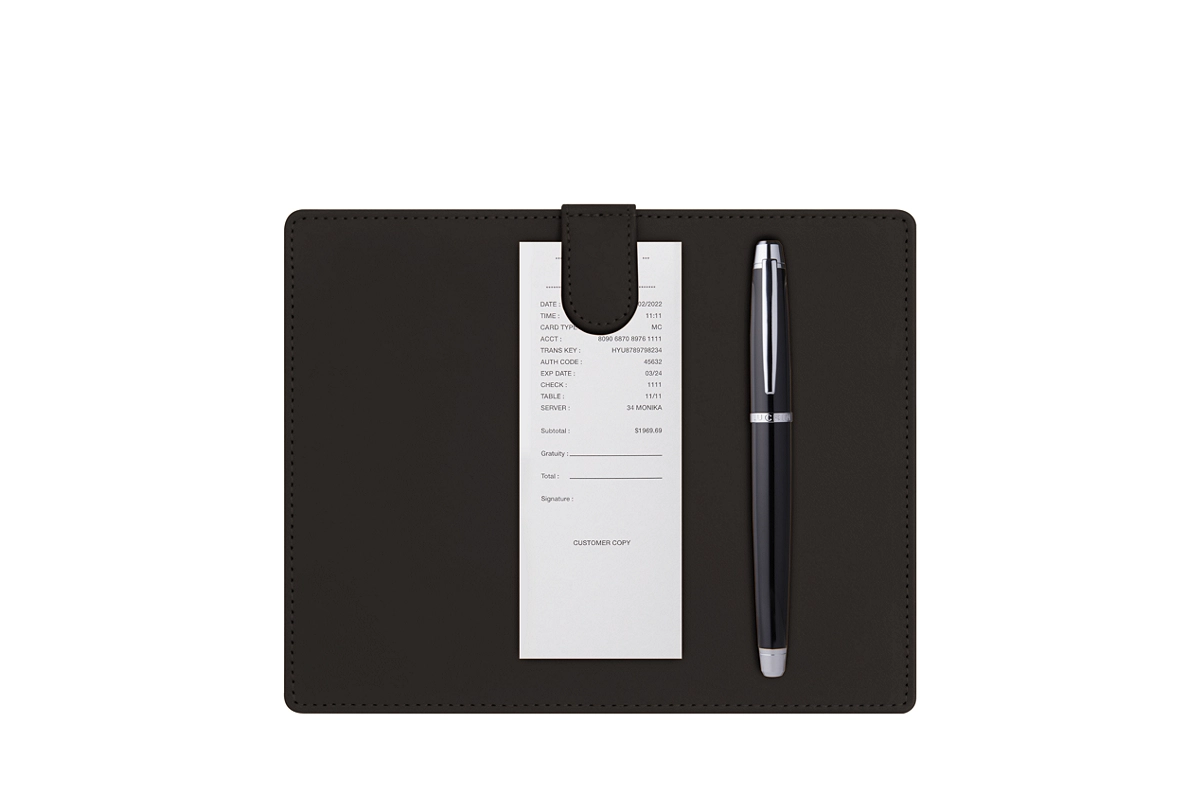 Product Details
Discover this signature pad made by our leather craftsmen; they strive to bring to you a product which is long-lasting and elegant. This receipt holder was designed with a small magnetic flap to hold still your credit card receipt or bill. This makes writing easier while preventing your papers from rolling over on itself. The signature pad is available in many colors which makes it easier to find one that would better suit your logo.

Dimensions : width 21 cm x height 17 cm.
Flap : 5 x 3 cm
Packaging
At LUCRIN Geneva, we protect our handcrafted leather products with cotton bags that mirror their quality. An eco-friendly and reusable alternative that is not only protective but also highly versatile.

Minimal packaging
Recyclable and reusable
Organic raw materials
Low environmental impact
Wie gewohnt ausgezeichnete Produkte und herausragende Kundenbetreuung
Wie erwartet habe ich erneut Produkte bekommen die der Beschreibung und der erwarteten Qualität entsprechen.
Ganz besonders möchte ich mich bei Frau Karen Henrisson für die außergewöhnliche Bearbeitung meiner Probleme bei Bestell- und Bezahlvorgang bedanken. Es ist äußerst selten geworden so Kunden- und Problemorientiert, kompetent und annähernd verzugslos betreut zu werden.
Mit freundlichen Grüßen
Michael Iwanowski
Verified purchase
- Published from Lucrin.de
Swiss Quality: Need I say more.
Nothing out of Switzerland is ever cheap, and sometimes eye-wateringly expensive.
However, Swiss quality is something that softens any financial blow, and over time seems a wiser and more enjoyable way to spend money, as the care and precision remain with you.
Not for penny pinchers, but neither for flash "Bling" addicts or "Brand" junkies. Unobtrusively gorgeous!