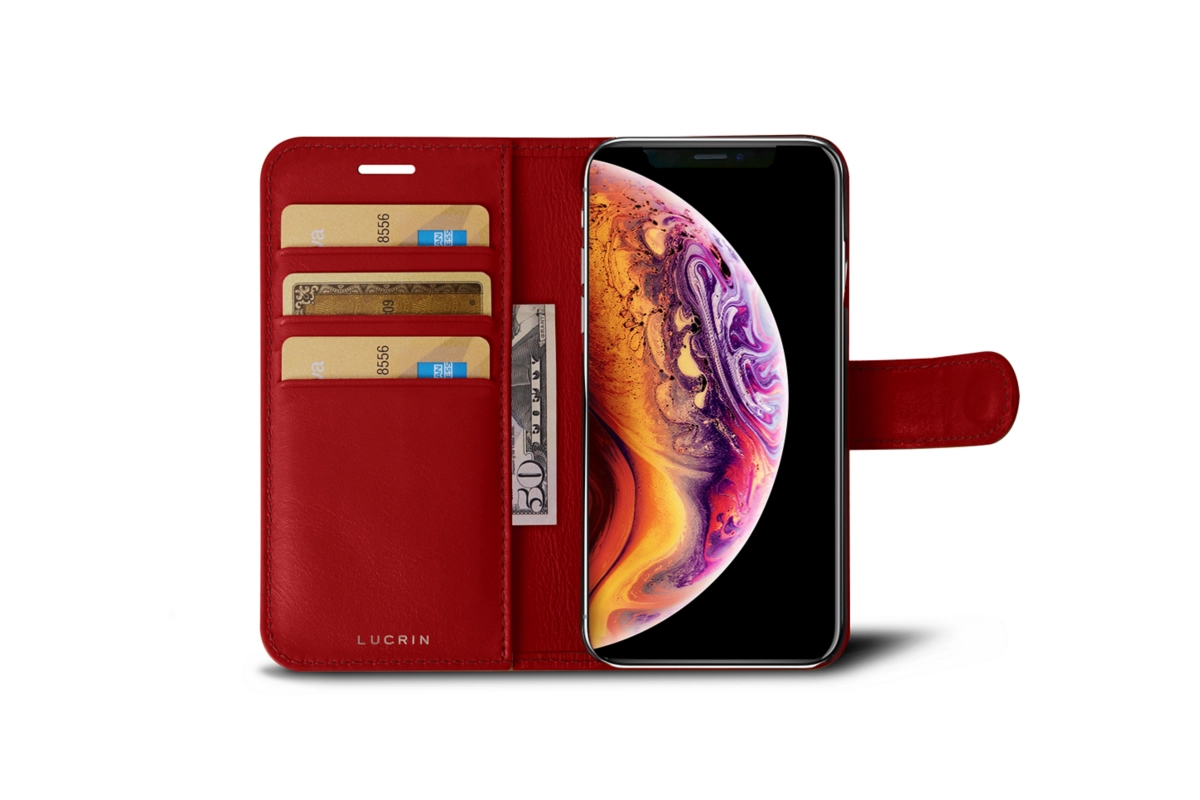 Product Details
The leather wallet case for iPhone XS is all in one for your outings, whether professional or otherwise. Your iPhone XS is housed in a protective shell on one side and on the other you have the option to insert 3 credit cards. Under the flat pocket you can slip tickets or receipts. Everything is of course secured by a magnetic closure tab. This beautiful iPhone XS wallet can be personalised by a distinct engraving or a contrasting thread colour in a variety of leathers from the most classic to the most exotic.
Packaging
At LUCRIN Geneva, we protect our handcrafted leather products with cotton bags that mirror their quality. An eco-friendly and reusable alternative that is not only protective but also highly versatile.

Minimal packaging
Recyclable and reusable
Organic raw materials
Low environmental impact
Good quality beautifully finished
The phone case looks great and is finished beautifully, quality craftsmanship. The service was prompt and reliable.
gute Qualität
sehr gut
Verified purchase
- Published from Lucrin.ch
Portefeuille Iphone XS
livraison un peu longue. L'aimant fermant le portefeuille gagnerait à être plus puissant. Belles finitions.
Verified purchase
- Published from Lucrin.fr
iPhone Hülle
Alles perfekt, danke.
Verified purchase
- Published from Lucrin.de
Étui iPhone XS
Livraison soignée, produit conforme et de qualité. Parfait
Verified purchase
- Published from Lucrin.fr