Apple MagSafe Charger Holder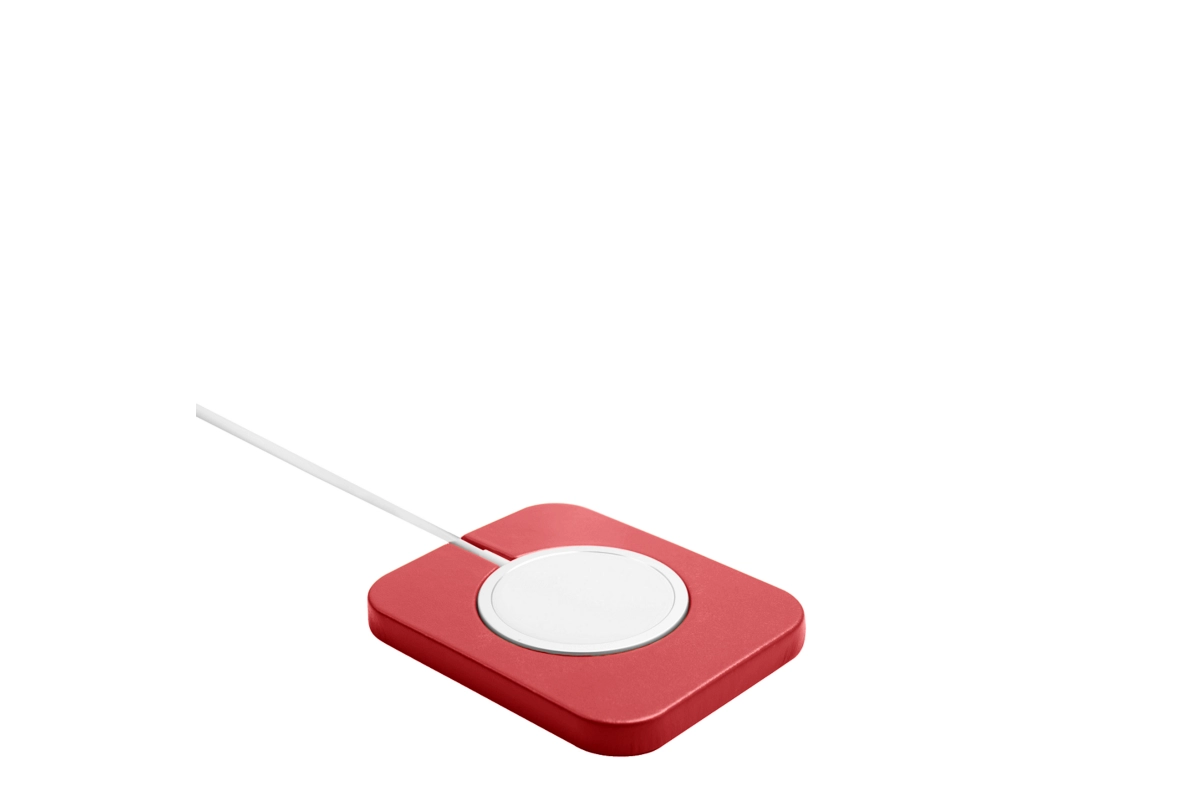 Product Details
LUCRIN builds on the MagSafe technology to create the MagSafe charger holder for all those who prioritise convenience. A solid wooden base along with a micro-suction strip securely anchors your charger for easy phone charging and removal. The micro-suction area can be wiped clean to restore its initial stickiness intensity. The charger holder is also sheathed with luxurious leather for a modern and elegant finish. Discover a palette of bold and pastel hues to choose from.
Dimensions: 80 x 100 x 10 mm
Sold without the Apple MagSafe charger.
Packaging
At LUCRIN Geneva, we protect our handcrafted leather products with cotton bags that mirror their quality. An eco-friendly and reusable alternative that is not only protective but also highly versatile.

Minimal packaging
Recyclable and reusable
Organic raw materials
Low environmental impact
Pretty Way to Charge
I was looking for an aesthetic means to safely store and charge my Iphone. I found putting it down on hard surfaces disconcerting since the back cover is not even and thus there was always a "clunk" when setting it down to charge or store while sleeping. With the Lucrin and its soft leather surface to hold the magnet there is no more "clunk" and it looks nice by itself as well!
Verified purchase
- Published from Lucrin.com
Produit très apprécié par son utilité et sa pratique
De la commande à la livraison tout à été parfait.
Bien à vous,
Merci

Verified purchase
- Published from Lucrin.fr
Apple MagSafe Charger Holder
Very satisfied. Nice quality.
Verified purchase
- Published from Lucrin.com
Nice addition to my iPhone 12 Pro Max
Classy useful product
Verified purchase
- Published from Lucrin.ie
As ever, a very well made product.
This is adding to my set of Lucrin products - mouse mat and phone, iPad & air pod cases. It is actually rather useful as the charging pad has a tendency to slip of desks and this stops it doing it. A bit of luxury but a treat.