Small jewellery tray (20 x 15 cm)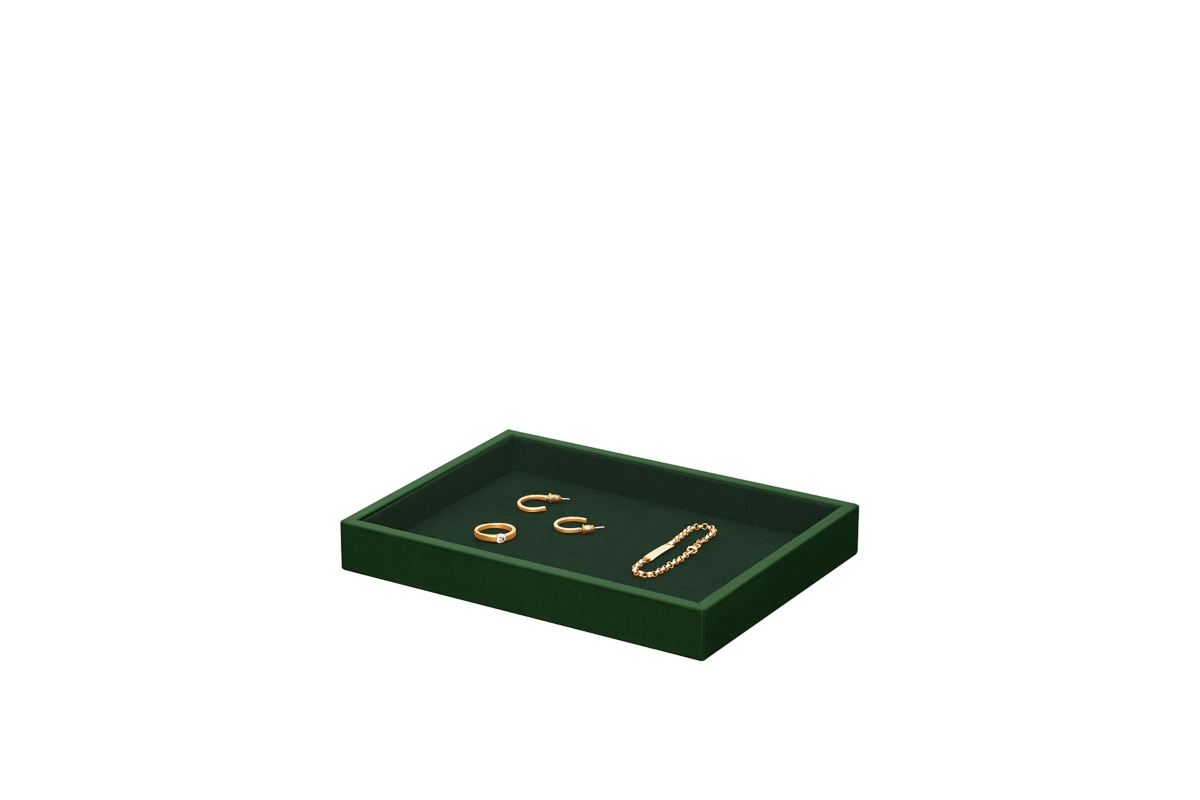 Product Details
This jewellery leather tray is ideal for safes, especially those found in luxurious hotels. Clients may place their jewelleries (rings, bracelets, necklaces …) or watch in this leather tray before putting it in the safe.
This may also be very useful to jewellers who store their products in their safe at the end of the business day.
Furthermore, you can use this mini jewellery tray to display your creations. The microfiber interior provides protection as well as a glamorous look for your jewellery or other precious belongings.
Exterior dimensions: 20x15 cm
Interior dimensions : 18x13.5 cm
Packaging
At LUCRIN Geneva, we protect our handcrafted leather products with cotton bags that mirror their quality. An eco-friendly and reusable alternative that is not only protective but also highly versatile.

Minimal packaging
Recyclable and reusable
Organic raw materials
Low environmental impact
Parfait ... vraiment, incroyable
L'utilise le petit bac à bijoux pour transporter mes instruments d'écriture de mon bureau à mon fauteuil de lecture ou vers une autre table dans l'appartement. Autrement dit, je le manipule tous les jours ; les artisans qui réalisent se produit maitrisent l'art de cacher les jointures, marques de collage, etc. Le juste prix pour une qualité aussi élevée.

Verified purchase
- Published from Lucrin.fr